EFB Charts and Documents
The EFB Charts and Documents page allows the storing, browsing and display of PDF documents. These often are used to access approach plates and diagrams, but can be equally used to store operation manuals and other technical references required for flight.
AirTrack allows charts and documents to be locally copied to the app for use at any time.
Documents are presented in a tree structure organized with folders which may contain sub-folders or chart files themselves. Using a CDU style LSK based browser, users can navigate through the tree. Charts can be deleted in order to release storage space from the device.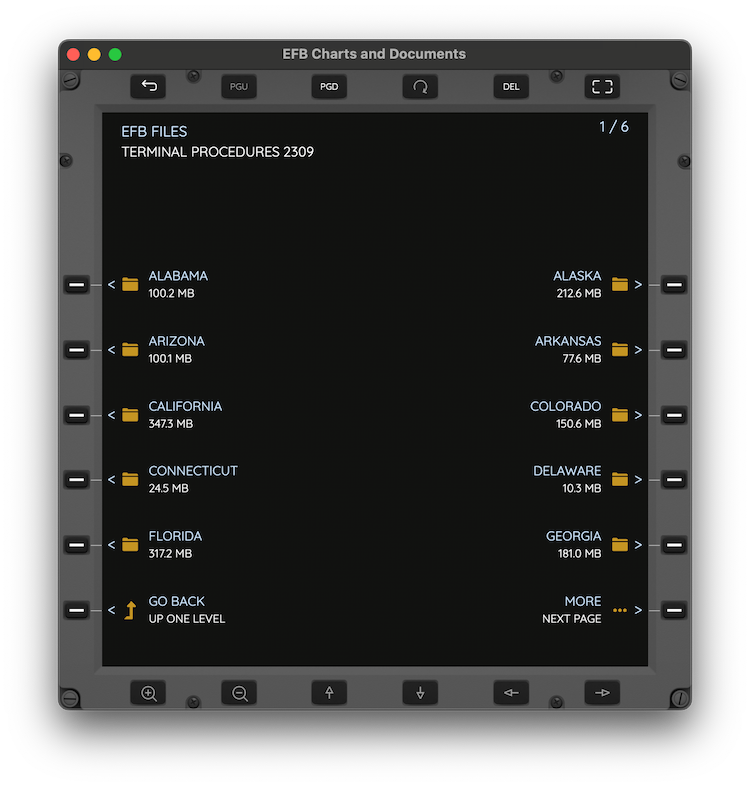 Cloud Charts
With the use of an Air Account, charts can be organized and uploaded to a user's personal area and appear seamlessly in all AirTrack devices. An Air Account now comprises up to 1GB of chart storage space.
All the previously uploaded charts used in AirTrack Classic and AirEFB are seamlessly available to AirTrack NG.
US Charts
In addition to the user's own cloud charts, we may also distribute other charts and publications over the air. This is currently the case with US Chart publications which currently comprise over 5GB of US airfield data including procedures.
These charts are updated every 28 days and are always up to date. They require a small subscription to cover the costs of processing and online storage.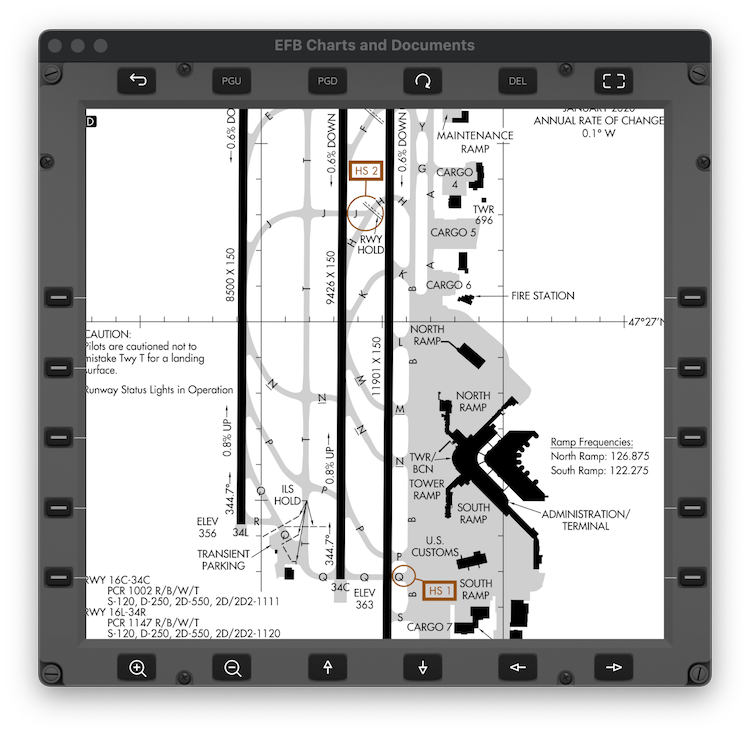 Next topic: The Flight Planner