The Flight Planner
AirTrack comes with a built in flight planner which allows the creation and management of routes to use in flight. With a few quick steps you can create a plan, see statistics abouts each of its legs, and see it displayed and updated in app panels such as the navigation display.
Depending on availability, some flight simulator planes may allow the reading of their own flight plan and sometimes writing to it. In this case AirTrack receives the loaded plan, and can update it when possible and supported.
Air Cloud Plans
Much like in other parts of the app, an Air Account can also be used to create flight plans online, or upload and sync to other devices using the cloud.
The Plan Editor
When creating a flight plan, the first thing to enter are the origin and destination airports.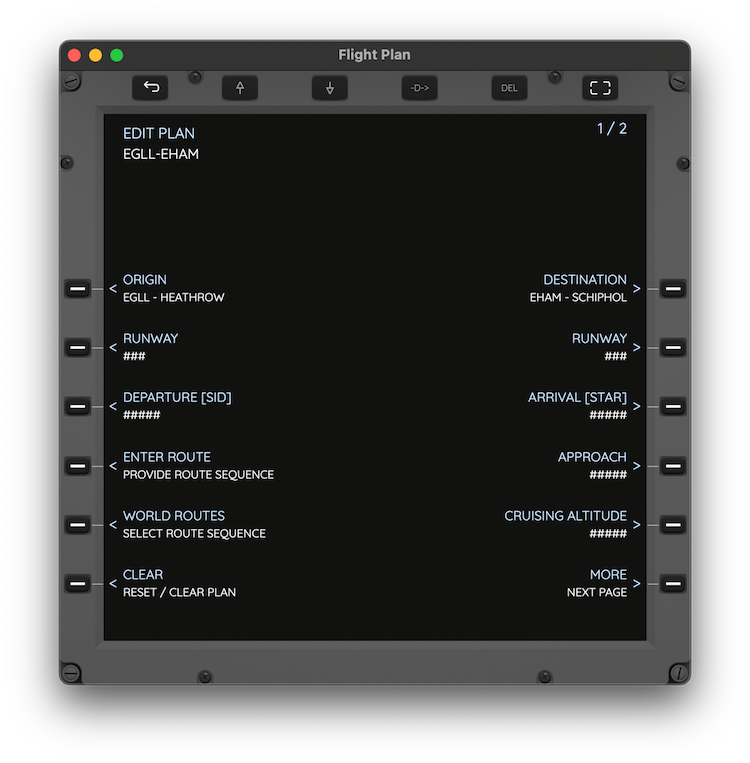 Based on these a list of options is given in order to select things such as departure and arrival runways, departure and arrival procedures, enter a route including airways and defining a vertical profile with a crusing altitude.
The options given at each stage depend on the AIRAC in use and the facilities that each airport contains.
Selecting a Route
AirTrack allows entering a route directly as a sequence of waypoints and airways. It also allows loading a route from file, which may be just local to the device or downloaded from the cloud route.
In addition to this there is a World Routes feature which allows a quick and easy selection of routes that are frequently used online.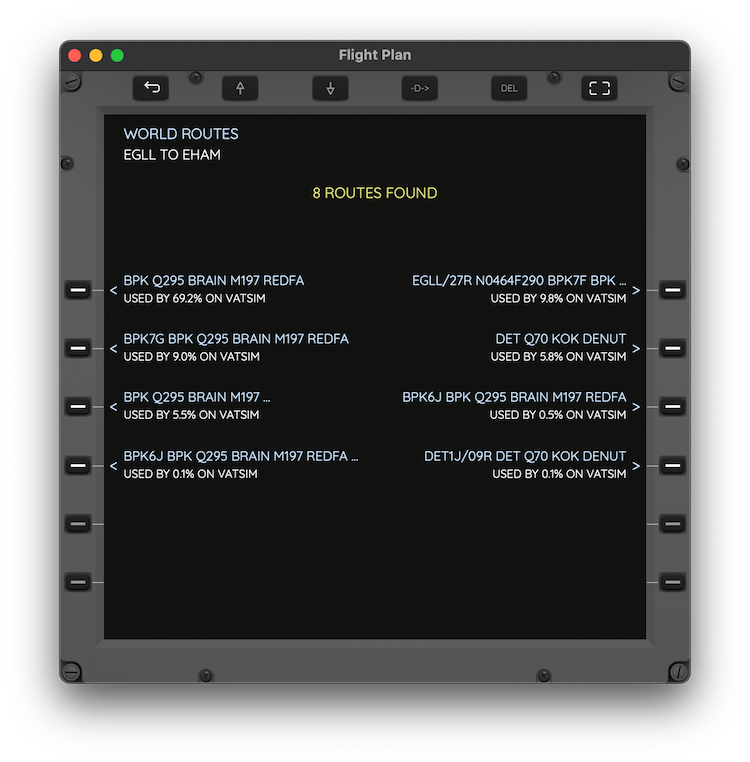 When ready, click on Activate and switch to Plan View mode.
View the Flight Plan
Plan View mode allows the examination of a plan, displaying details about its origin and destination, together with require paramenters, estimated times and distances. Things such as current weather conditions are also displayed in order to allow for better runway and procedure selection decisions.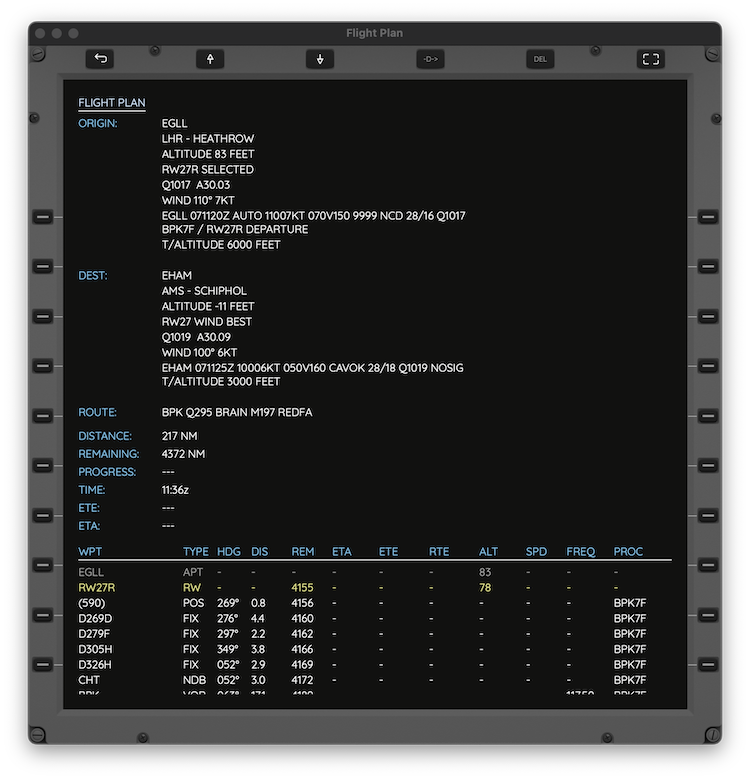 Following this, Plan View mode which is a (scrollable view) also shows details and statistics about each of the points comprising the route; per leg headings, distances, times, frequencies and procedures are some of the data made available per leg.